The Roach Motel Characters
Characters created by Rich Graham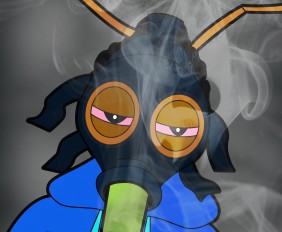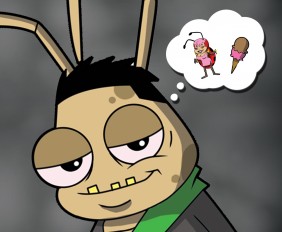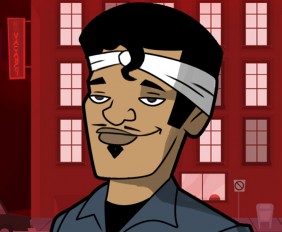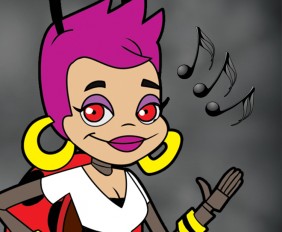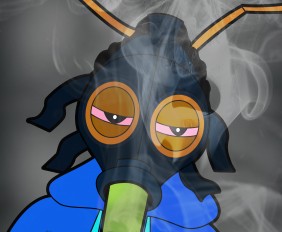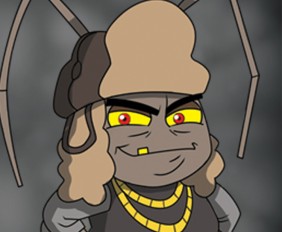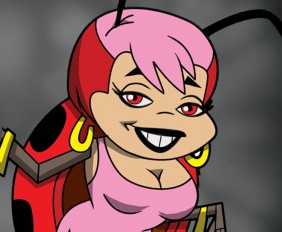 Ray
Rich Graham
LaLa
Demetria McKinney
OG Rollo
Clayton Miller
Roscoe
David Petterson
Big Rocky
Karlous Miller
Rat Bully
—-
Rico
David Petterson
Lil Reggie
DC Young Fly
Lauren
Marle Blu
MacMan Stan
Rich Graham
Rhonda
—-
Created By, Written, Directed, and Animated by
Rich Graham
Rich Graham has been drawing for as long as he can remember. From the time he could write he was already trying to draw is favorite characters and bring them to life. His favorite classes in school were always Art and English. There was never a question of what he wanted to do with his life. After graduating high school he attended the Art Institute of Philadelphia where he majored in Computer Animation. After 2 years there he decided to transfer to The Art Institute of Atlanta where he felt he would have more opportunities to network and grow. One day he was given a homework assignment to create a storyboard for an original cartoon. This was the day "The Roach Motel" was born.
At this time Rich was living with his 3 best friends in an apartment on the west side of Atlanta. The apartment was very typical for 4 young urban college guys. Anytime you walked in you would always see girls, alcohol, and snacks. Another thing you would always see were roaches. No matter how many times they cleaned the roaches would never go away. This gave Rich an idea. What if these roaches never left because they wanted to be like us? What if that was the reason they were always around? What if they liked to drink, party, rap, and chase girls like him and his friends? This became his idea for his homework assignment. When the assignment was presented to his teacher the teacher told him that it was one of the coolest ideas he had seen and told Rich to continue to build on it, so he did.
After graduating college Rich spent years and years developing and financing his animated presentation the show. In 2013 Rich entered into The Miami Animation Festival Pitch To The Industry competition. The winner would be awarded a trip to L.A. to pitch their idea to real animation networks and studios. He was chosen as one of 7 finalists out of over 80 submissions. This was his chance. Rich ended up going to Miami and winning the competition. He earned his trip to L.A. where he got to pitch his idea and gain priceless knowledge from industry producers and creators. He came back to Atlanta and redeveloped his cartoon. During this time he taught himself a new animation program that would allow him to create his animations on his own without having to spend all of his money on a staff.
During this time Rich became the head of RockLan One Media, the media branch of the entertainment company RockLan One. After seeing his drive, talent, and passion, the CEO of RockLan ONe actually created this position for him to create, distribute, and find creative content to release through his production company ManChild media to be promoted, marketed, and facilitated by RockLan One.